Empowering Women
Creating business strategies that empower Women is within the fabric our company DNA.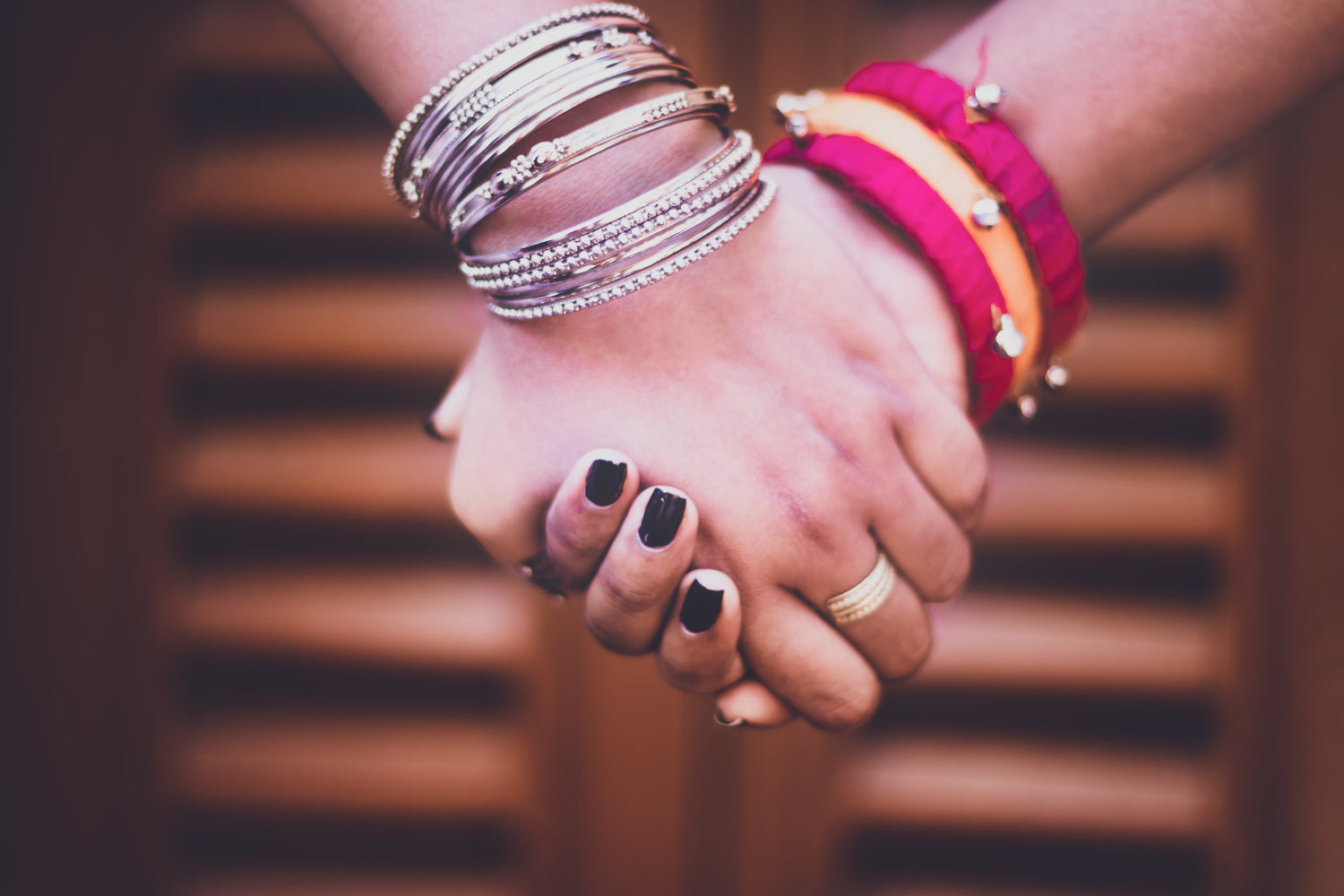 Impactful Relationships
We aspire to create impactful partnerships with
vulnerable communities of women from around the world who will be trained to sew, design, create and to run a business.   This will provide a safe place where women know they can come to learn the necessary skills to make a living and provide for their families and create a new life for themselves.  Long-term, we aspire to start a foundation where we offer mentorship, grants and investment opportunities to women.
Possibilities
When our work is valued and when we are financially self-sufficient, our confidence grows.  When our
confidence grows, our possibilities change.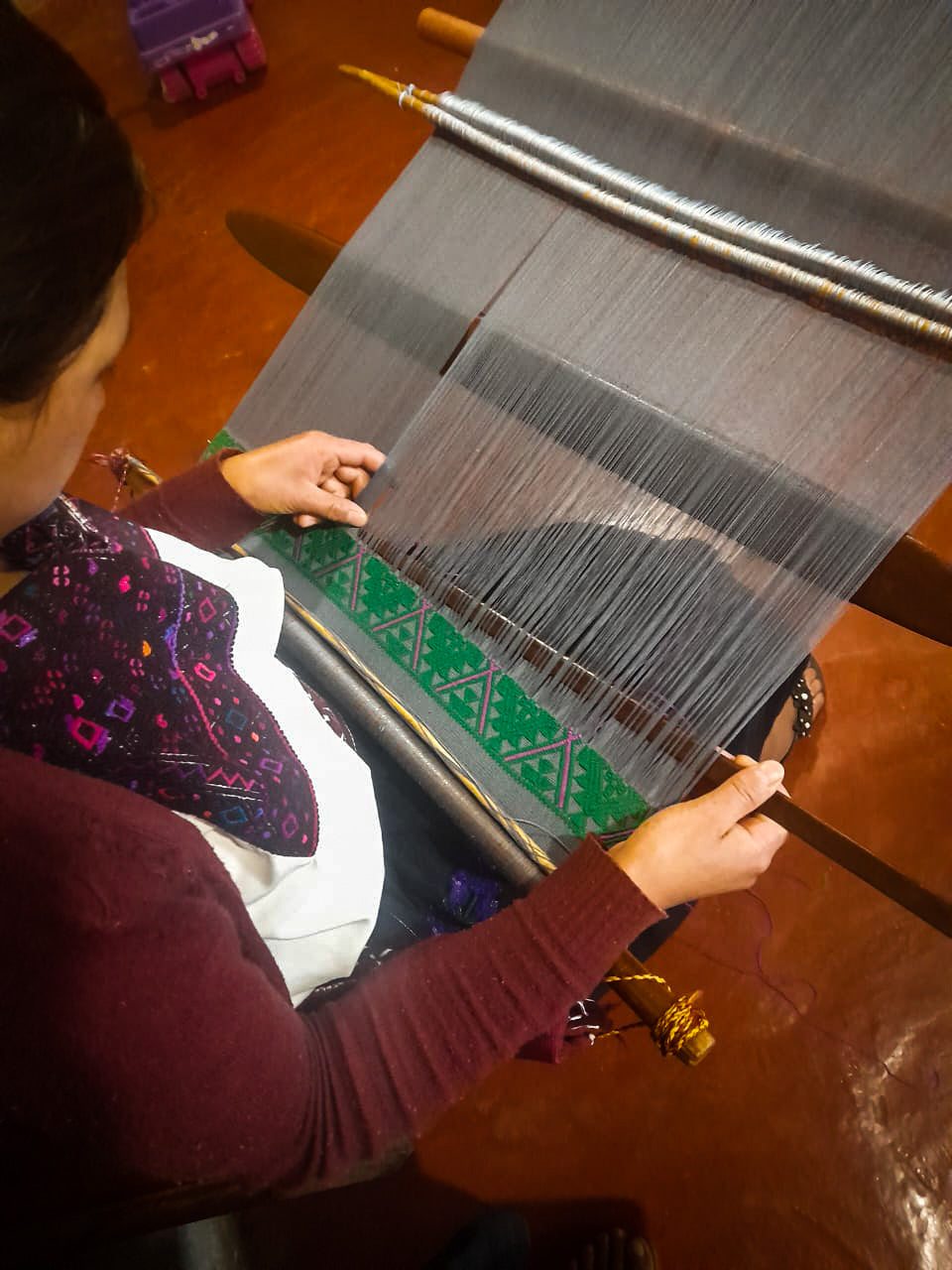 Cultural Preservation
We value the opportunity to provide a platform to showcase diverse  cultures and ancestral designs.  The handloom industry has been a back-bone of various communities of Women across multiple continents.

Weaving and the production of handlooms is one of the greatest trademarks to women, their value and contribution. We are proud of our partnership with a community of women in the Chiapas Highlands. The handmade market is the 2nd biggest livelihood opportunity in low income countries after Agriculture.
Ancestral Designs
The embroidery on our signature Chiapas Kaftan was created by women in a Tsotsil community located in Chiapas highlands, southern Mexico.  They are famous for their bright and geometric embroideries that come from Mayan heritage. The sophisticated and laborious technique was made on a backstop loom which uses no energy and is important to their ancestral heritage. This design belongs to 'San Andrés Larraínzar".  
Ancestral designs are often mimicked without credit in fashion. By purchasing this piece, you are helping to elevate the Mayan culture while supporting women in the Chiapas Highlands.  Fair wages are paid and new generations are being inspired to learn this skill and carry on the tradition.
Learn More about this garment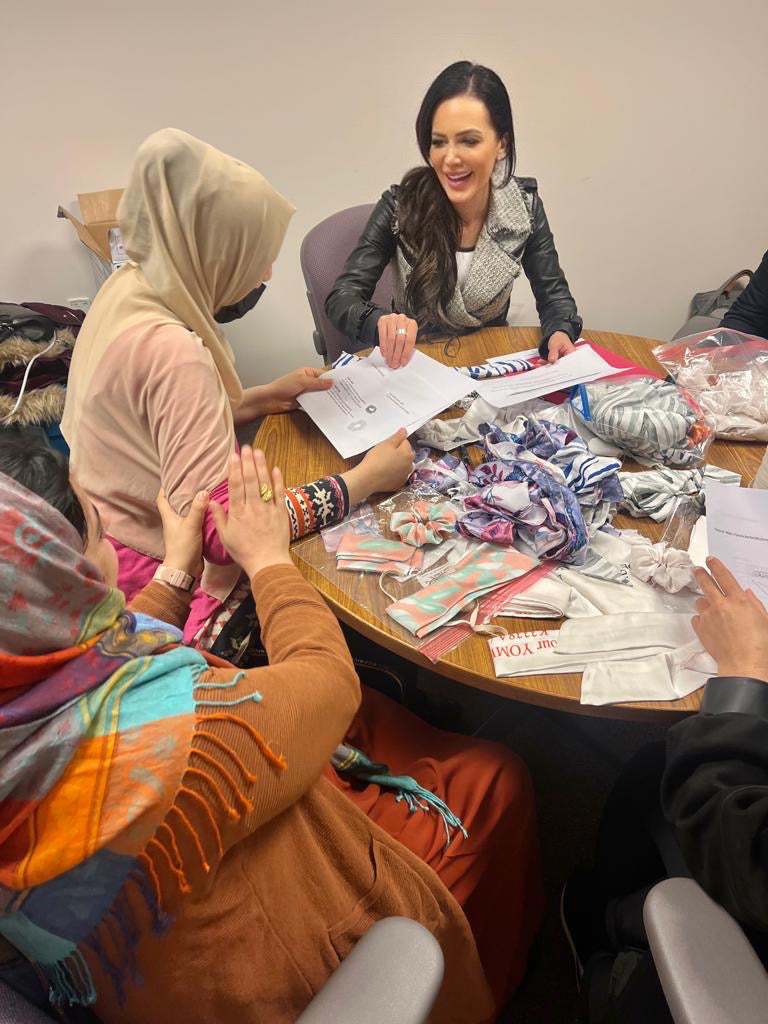 Refugees
Additionally, our partnership with World Relief has allowed us the ability to employ refugees from around the world with a background in tailoring who handmake items out of our deadstock fabric.  This ensures we are a no-waste company while offering employment to these extremely talented women.  Please see our "accessories" tab to purchase.